"Heartless" by Dante T./BlackrebelSoul
Music is the strongest form of Magic.

DJ und MusicLover Dabte T. holt seiner ersten eigenen Club Serie die Magie in Form von feinstem Club Sound nach Düsseldorf.
Die Alsafar Club Night in den Rudas Studios in Düsseldorf, bringt alles mit um unvergessliche, bewegende Momente zu erschaffen.

Die Premiere war vollgepackt mit allem, was eine gelungene Partynacht ausmacht: An den Decks standen neben Dante T. himself , keine geringeren als Mario Badbox und Vanco.
Beide sind absolute Hochkaräter in der Afro House Szene und legen, unter anderem mit Black Coffee im HI auf Ibiza auf.
Ihre Auftritte auf Mykonos, in New York, Tulum und Miami sind legendär und ziehen House Heads aus aller Welt in ihren Bann.

Begleitet wurde ihr Sound von einer ästhetisch, coolen Dance Performance der Dancing_Queens und einem einzigartigen Video / Lichtkonzept,
welches die Rudas Studios in neuem Glanz erstrahlen ließ.

Be part of the next magical Night : 04.11.2o22
alsafar.club
Hinter erfolgreichen Veranstaltungen stehen ausgefeilte Konzepte. Dante T. steht bei deren Umsetzung kompetent an Ihrer Seite - von der ersten Idee bis zum kompletten Booking von LiveSets und DJ Dining.
DjDining
PrivatCooking, YachtDining und FashionShow Cooking.

Catering mit Leidenschaft ...
In Zusammenarbeit mit Top CateringAgenturen wird Ihr Event kulinarisch zum Erfolg.
Exakte Planung und Individualität sorgen für unvergessliche Momente.
Opening "Alsafar" @Rudasstudios
Flashback Opening "Alsafar" Clubnight @RudasStudios
"Alsafar" SpecialEdition @CircleCodeClub
Flashback "Alsafar" SpecialEdition @CircleCodeClub
Flashback Tulum 2o22
NEXT DATE "Alsafar"CLUBNIGHT
04.11.2o22 @rudasstudios
11 pm. - 3 am.
Top International Headliner 'Eranhersh'

NÄCHSTES LIVE SET
"Alfasar" DjDining by Dante T. LIVE @HarbourClub Eindhoven
Datum: 29.10.2022
Uhrzeit: . 9.00 pm. - Late

LAST UPLOAD @SOUNDCLOUD
ADE Special Mix
Touch the link and listen to the vibes

PREVIEW
o8.o1. - 16.o1.2o23 Dante T. goes @Tulum, Miami, Palm Beach

Book now and feel the difference!
Born in Cologne, settled in Düsseldorf, early inspired by music and activities in clubs (BCN, London) during youth. Because of passion for collecting music, I desire to play it and to give people the chance to escape everyday life and arouse emotions is the reason to be DJ.
My style can be described as house in all its sides, specially AfroHouse accompanied by OrganicDowntempo,
MelodicHouse.
Geboren in Köln, sesshaft in Düsseldorf, früh inspiriert von Musik und Aktivitäten in Clubs in (BCN, London) in der Jugend. Die Leidenschaft für das Sammeln von Musik, der Wunsch, sie selbst zu spielen und Menschen die Möglichkeit zu geben, dem Alltag zu entfliehen und Emotionen zu wecken, sind die Gründe als DJ spielen zu dürfen.
Mein Stil kann als House in all seinen Facetten bezeichnet werden, insbesondere AfroHouse begleitet von OrganicDowntempo,
MelodicHouse.
.
I fall in love every day. Not with people but with situations. 'Amy Winehouse'

Musik ist die stärkste Form der Magie. 'Marylin Manson'

Oktober 2022
Mo
Di
Mi
Do
Fr
Sa
So
1
2
3
4
5
6
7
8
9
10
11
12
13
14
15
16
17
18
19
20
21
22
23
24
25
26
27
28
29
30
31
November 2022
Mo
Di
Mi
Do
Fr
Sa
So
1
2
3
4
5
6
7
8
9
10
11
12
13
14
15
16
17
18
19
20
21
22
23
24
25
26
27
28
29
30
19:00 - 22:00 "Alsafar" DjDining @HarbourClub Eindhoven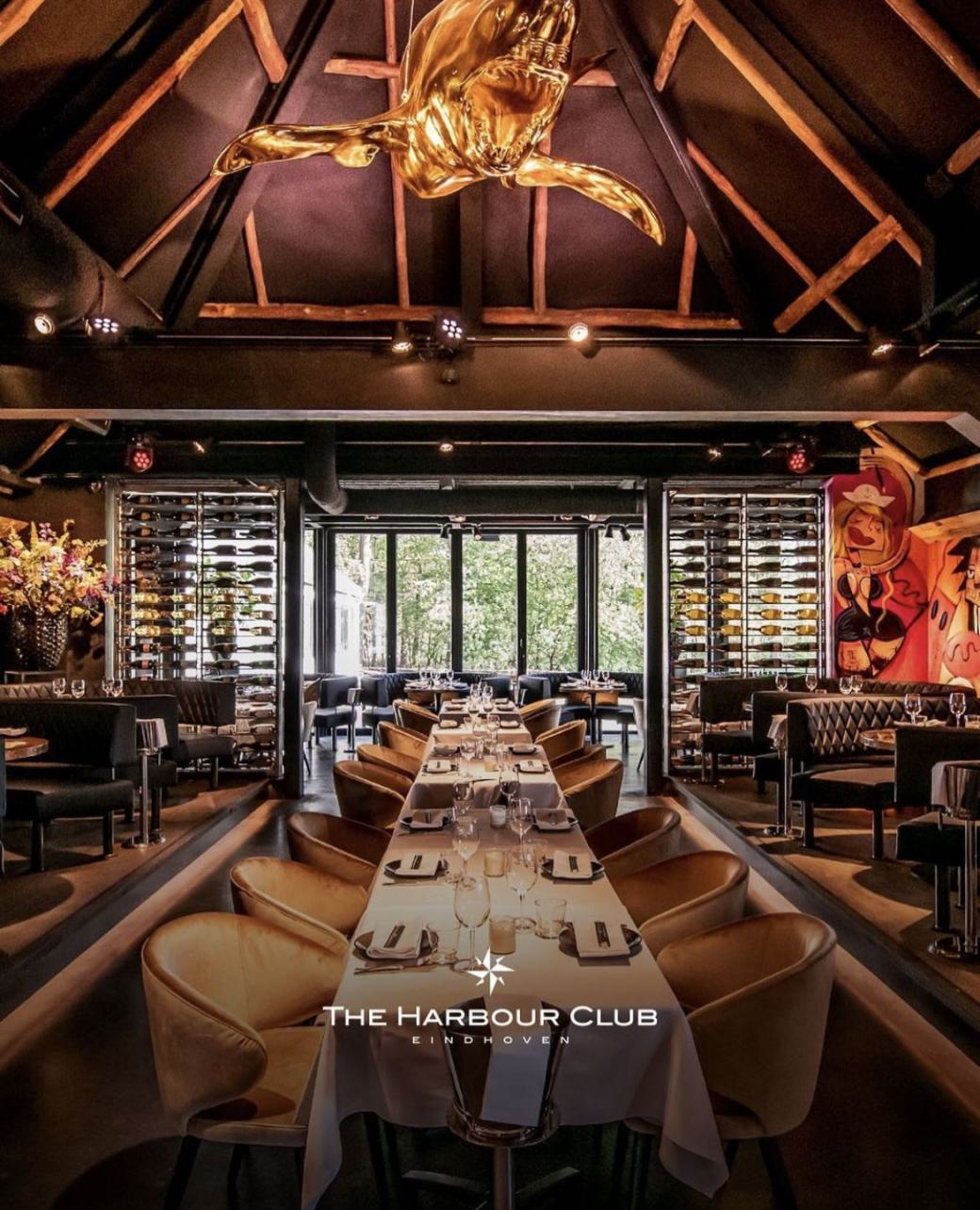 Dante T. goes to Holland.
Be part of ambient, chillout vibes @HabourClub Eindhoven.
23:00 - 03:00 ClubNight "Alsafar" @RudasStudios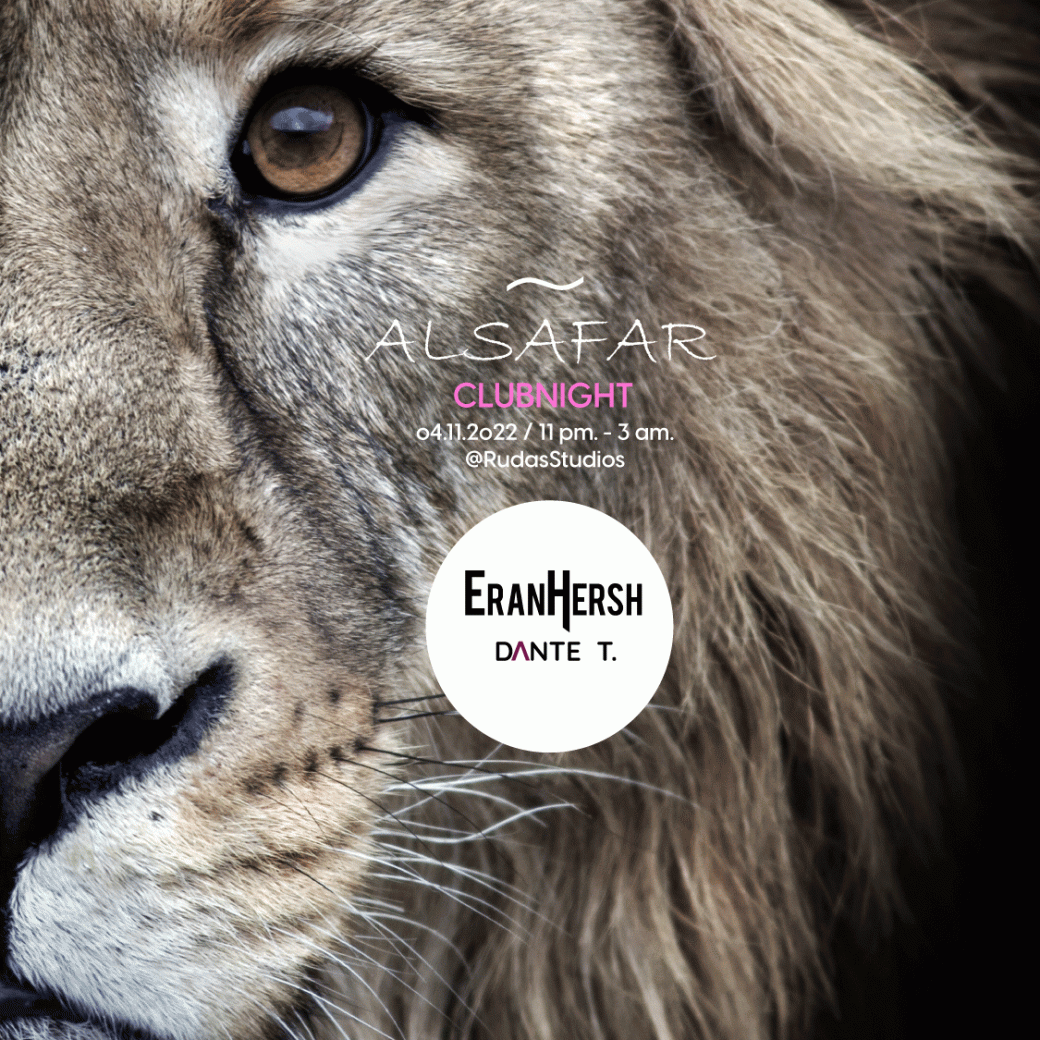 Join us to a next magical Night after 2 raising ClubNights.

Special Guest, Top int. Headliner : Eran Hersh (Eran Hersh has traveled far and wide to pursue his career ambitions. Originally born in Israel where his love of music first began to blossom, the talented DJ and producer is now based in the U.S.

Is building up a steady catalogue of successful releases over the past few years. He has stepped up the game considerably in 2019 which has no doubt been his biggest year to date. Eran played EDC LV & Ultra Miami and in some of the best clubs around. With releases on EDX's Sirup Music and Enormous Tunes early in the year, he carried on this positive momentum with a spectacular remix of Passenger 10 popular hit 'Tales And Dreams '. Now it's time for his latest 'Fading', 'Two Of Us ' and 'Human' all available now on Enormous Tunes. Eran is quickly becoming a well sought after DJ and producer. He is loyal to his fans, as well as to himself, and with so much to offer, this multi-talented DJ is just waiting to be exposed. There will definitely be more to come in the future from Eran Hersh who is definitely one to look out for in the future. Be sure to follow him on social media to be the first to hear his future music and learn more about his live performances).
21:00 - 01:00 "Alsafar" DjDining @HarbourClub Oost Amsterdam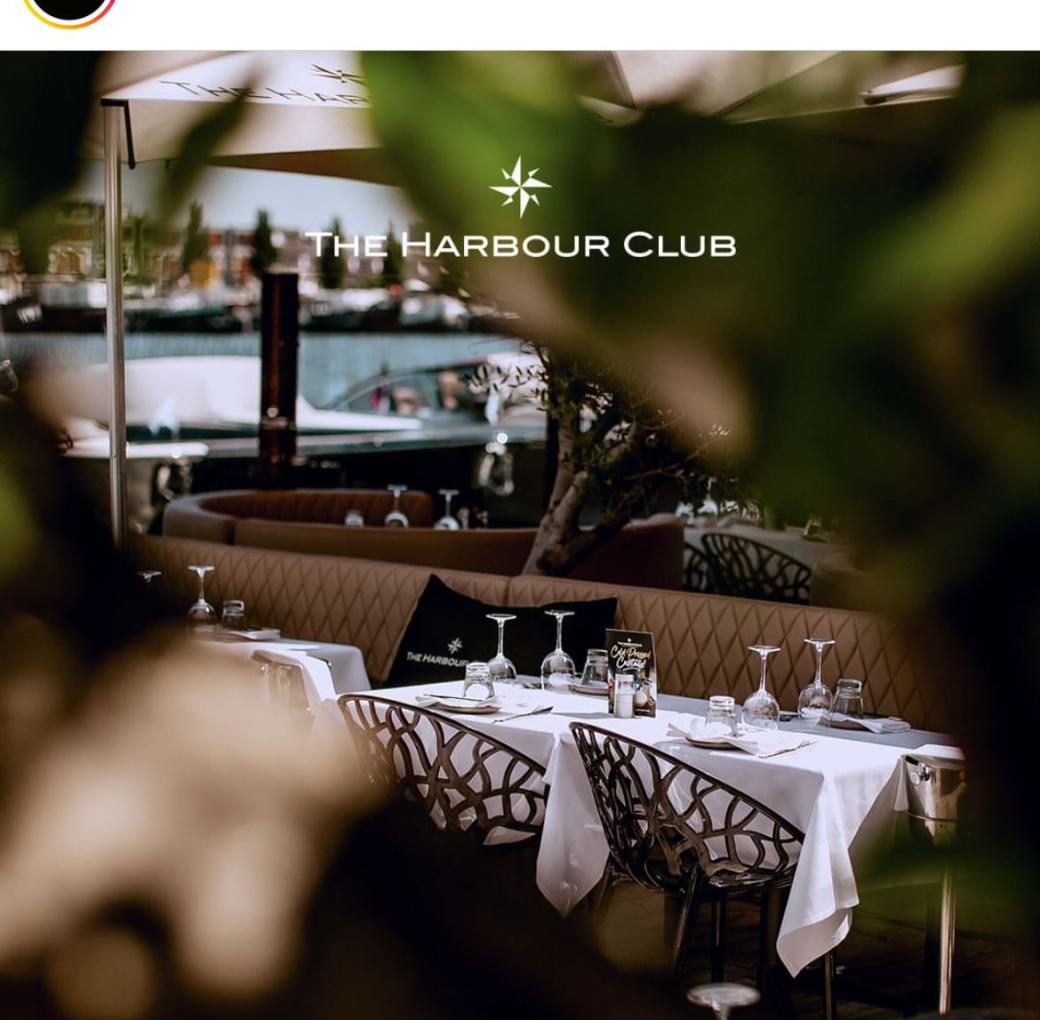 Dante T. goes to Holland.
Be part of Deep/AfroHouse Vibes @HabourClub Oost Amsterdam.
18:00 - 23:00 "Alsafar" SoulHouse Mix @HarbourClub Eindhoven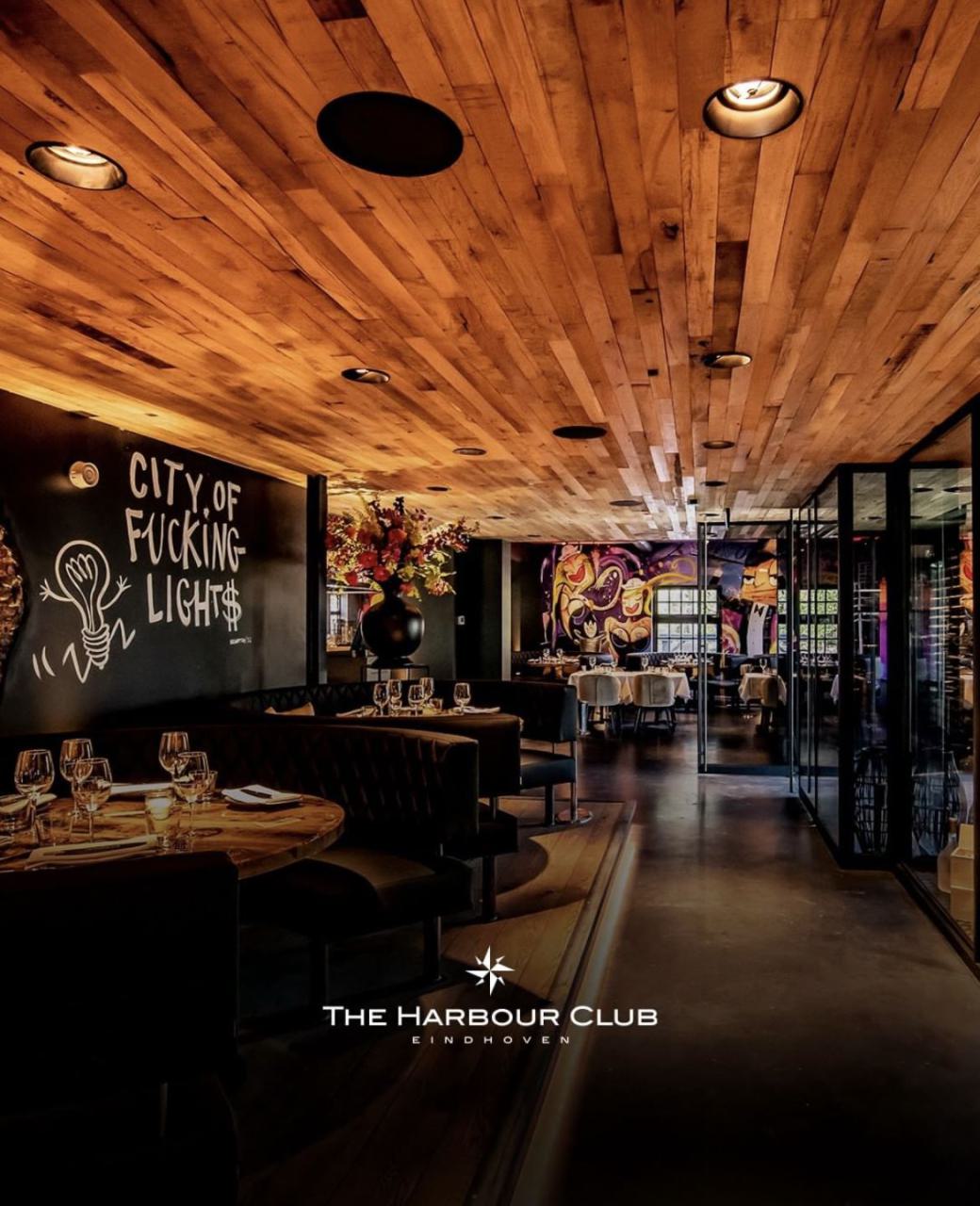 Dante T. goes to Holland.
Be part of SoulHouse Vibes @HabourClub Eindhoven plus Ruth Jacott

BOOKING Anfragen? Wir rufen Sie gerne zurück:
Impressum
Dante T.
Thomas kelz
Venloerstr. 16 b
4o477 Düsseldorf
Handy: o1726584955
vibes@dante-t.com
https://dante-t.com